If you're having trouble logging in due to a lost or forgotten password, please follow these steps:
* Point your browser to:  https://app.teamdashboard.com/login  
* If you've forgotten your password, please hit the button/link labeled:  "Forgot Password"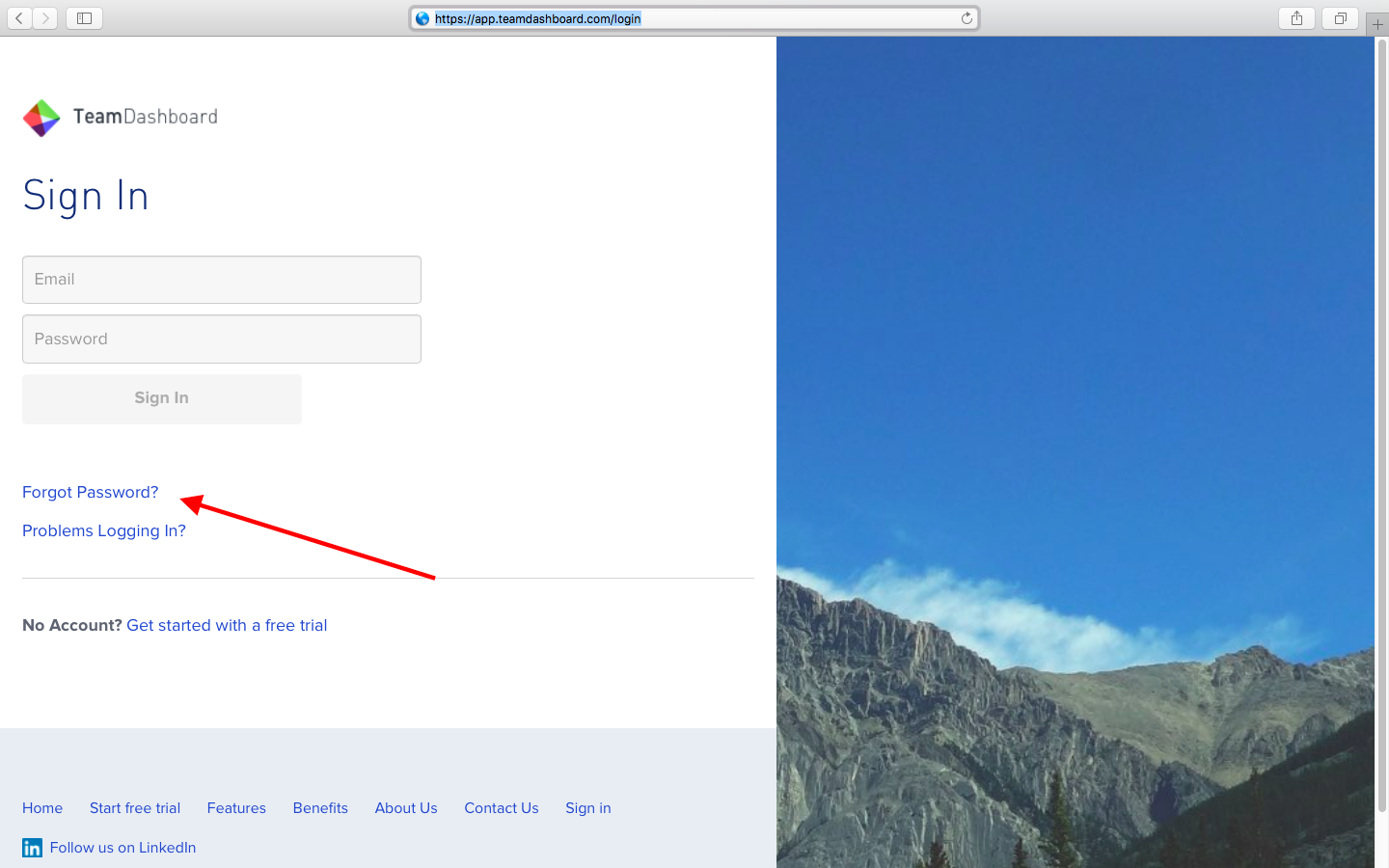 *  If your browser seems not to be permitting you access after trying all of the above, try another browser from the list of supported browsers. 
* If none of those tactics are yielding results, please send us a note via email, to:  support@matrixinsights.com  
Include additional details on your operating system,  browser, and the symptoms you're experiencing when you try to login.
Related Topics:
The following are the supported versions of browsers. If your browser is older (a prior version number) than the supported version shown here, please upgrade your browser, or try another supported browser from this list.